Export Apple Contacts to CSV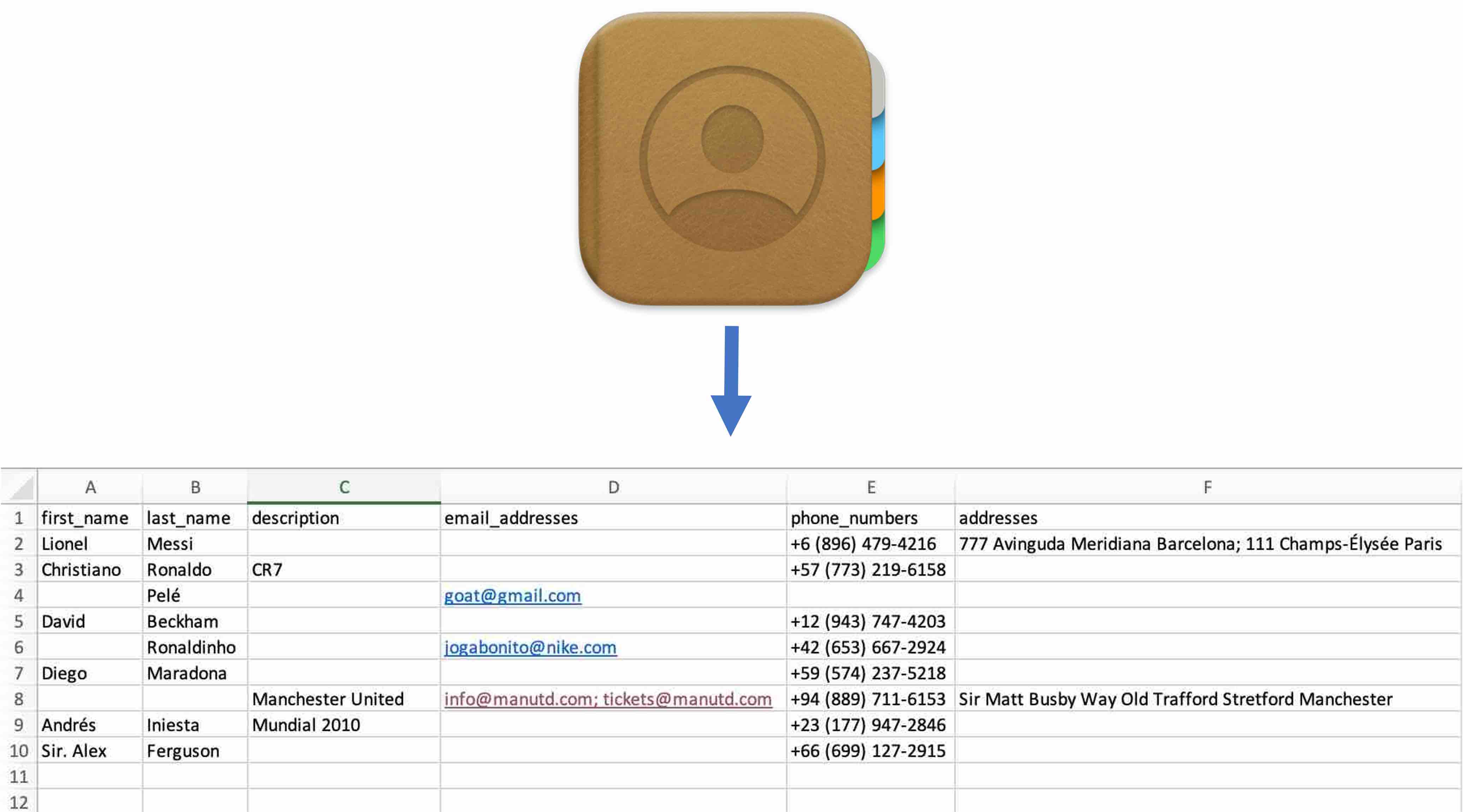 Overview
Perhaps it is time to:
send the wedding invitations
promote your new business
share the baby registry
plan the family reunion
tell a lot of people about an important update in your life
etc.
Wouldn't it be really great if you could get all the emails, phone numbers, and addresses, of the people your Apple Contacts into a spreadsheet?
Seemingly by design, however, Apple did not build in such functionality.
If you have a Mac, then I have a simple solution for you.
Steps
Open the Script Editor application
Copy and paste the code (see below) into the window
Press the play button at top
Make selections on the following prompts:

Export all contacts or optionally just the selected ones

Note: for me, exporting all of my 1,041 contacts takes around a minute

choose output folder
choose desired filename

Upon completion, you'll get a prompt with summary details:

number of contacts exported
execution time
output location

Check out your new csv!
Technical Details
Any value in a contact's "Company" field will appear under the "description" column
Since CSVs are delimited by commas, commas must be removed from relevant fields

commas replaced with "-" in first name, last name, or company
commas removed from addresses
any contact with more than one email/phone/address will be delimited with a ";"
The Code